Dedication
Trust
Chemistry
Effectiveness
We've brought together some of the
industry's finest talent to solve
today's complex business challenges
____________________________________
Strategic Alliances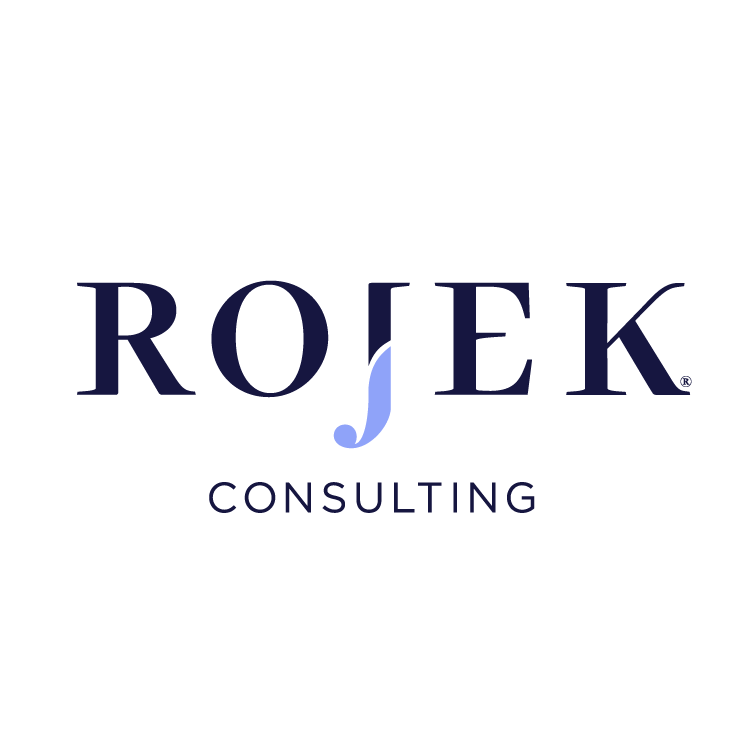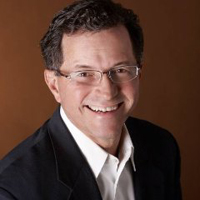 Paul works closely with our clients in a thought-leader role to develop customer management strategies that expand customers' value through multi-channel marketing initiatives. His career includes more than 25 years of experience in establishing and managing customer programs that help grow customer value and loyalty for companies across several industries including; telecommunications, retail, restaurant, pharmaceutical, and travel.

Paul is a recognized industry leader in driving customer loyalty and retention by changing customer behavior through integrated marketing programs that leverage behavioral and motivational insights across a variety of media channels and audience segments. Previously, Paul lead Loyalty Strategy at Epsilon, was the Managing Director of Customer Loyalty for Merkle and also Managing Director, of Direct and Loyalty Marketing at Publicis Hawkeye.  Earlier, Paul held senior management positions at Rapp, Brierley & Partners and MRM.  He is a recent recipient of both the DMA ECHO Award and the NCDM Multi-Channel Marketing Gold Award for customer programs he designed from insight, conception through implementation.

Paul graduated from Indiana University with a Quantitative Business Analysis degree and holds an M.B.A earned at the University of Texas at Arlington.  He was accredited with advanced certifications at both the Cox School of Business at SMU and Omnicom University.

Our Valuable Team Members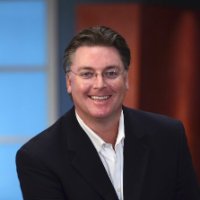 Paul is a 
marketing consultant working with B2C and B2B clients who recognize that evolving online technology continues to change their customer relationships. His clients want to establish a leadership position online, differentiate their business, and become a trusted advisor for customers, prospects, employees and partners. 
Paul's Approach: Great marketing is an iterative process based on applied experience and quantifiable results. Successful campaigns start with customer purchase behavior, deliver a relevant and compelling value proposition, and end with clear performance indicators that enable continuous improvement.
Specialties: Strategic Planning, Content Marketing, Online & Social Media, and Advanced Analytics.
Current & Past Clients Include: AT&T, Callison, Cross, DCustom, DDB, Dell, Disney, GES, Hewlett Packard, Hyatt Hotels, Lowes, The Nasher Sculpter Center, New Century Financial, Qwest, Sam's Club, SAP, and Travelocity.
Dr. Ralston, owner and founder of Polaris Research, Inc., has over 15 years experience across various industries including Telecommunications, Internet, Entertainment/Leisure, Automotive, Restaurant, Housing, Packaged Goods, Retail, Computers, Insurance, Financial, Defense and Education.
Dr. Ralston received his bachelor's degree in communication management from Spring Hill College, in Mobile, Alabama; a master's degree in interpersonal/organizational communication from the University of Arkansas at Little Rock; and a doctorate in sociology from the University of North Texas with a minor in econometrics and specialization in statistics.
Dr. Ralston actively publishes and presents articles appearing in the Journal of Business Research, The American Journal of Economics and Sociology, Public Personnel Management, Marketing News, Quirk's Marketing Research Review, Social Behavior and Personality and Journal of Current Issues in Finance, Business, and Economics, and New Business and Finance Research Developments. He is an active member in the American Psychological Association and the American Marketing Association. He is also a member elect of Alpha Kappa Delta (International Sociology Honor Society).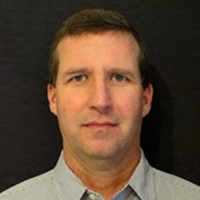 Tom has over twenty years experience in designing and crafting customer insight research initiatives that deliver the platform for business strategy and business analytics from financial analysis to statistical targeting models.
His primary focus has been in the high tech sector working with companies like Verizon, Sprint, Alltel and Cablevision for both SMB and consumer markets in the art of applying analytics to direct marketing campaigns.
These multi-channel efforts entailed strategy, communication plans, test design, creative/promotions and response analysis/CRM continuity.  In addition, he has managed loyalty program feasibility, strategy, tactics and metrics for retail and high tech clients.
Tom earned his BBA in Finance and MBA in Marketing from the University of Texas at Arlington.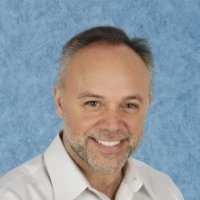 For over the past 25 years, Mike Shutty has leveraged his consumer behavior expertise to uncover unique insights and behavioral patterns that drive winning marketing strategies producing outstanding results for raving fan clients across industry sectors.
As President and Managing Partner of CFM Direct, for 16 years, he grew the agency to $17 MM in net revenue. In 2007, Mike drove the sale of CFM Direct to Merkle Inc. and successfully led the integration of the agency and its clients throughout the Merkle organization.
Prior to joining Bowman & Partners, Mike co-founded TrendPointers, a successful producer of behavior-driven sentiment data and Horseracingnation.com, a wiki-based social web community for passionate racing fans.
Mike is a recognized thought-leader in the Direct Marketing industry and is a regular presenter of innovative concepts at the Direct Marketing Association Conference.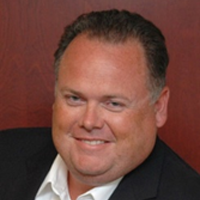 Scott spent 5 years building out the Email Services Division at Ryan Partnership as VP Internet Services, in just 3 years building it to be the largest SalesForce ExactTarget Reseller – supporting over 50 titles and nearly 6 Billion emails assisting clients in their email acquisition, retention, and data monetization efforts. Scott had full ownership of multi-million dollar Division P&L, from vendor and client contract negotiation to full resource allocation management, 3rd party integrations, and intra-company department management.
Scott has Deep best practices knowledge of ESP and digital marketing industry including deliverability, engagement, SMS, Social, and assisting clients in leveraging big data for multi-channel revenue maximization with segmented relevant dynamic content.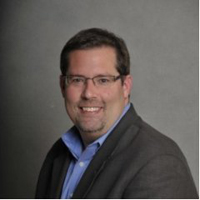 Rob works closely with our clients to improve ROI and marketing effectiveness. He most recently was with Acxiom as VP Industry Strategist where he focused his talents in providing strategic guidance in the communications, media and travel industries.
Prior to joining Acxiom, he served as senior director of marketing and sales at Sprint Nextel. At Sprint Nextel, Rob was responsible for the profit & loss performance of the company's affiliate and partner business with annual revenue of $600 million, while managing a $160 million budget. Before taking the position of senior director, he was the regional director of marketing for the west region and spearheaded brand and direct response marketing activities for that region.
Prior to joining Sprint Nextel, Rob was director of business development for AT&T/Ameritech with responsibilities for the customer lifecycle and all CRM strategies. He held a variety of product management, pricing and database positions within the company.
He is a member of the Direct Marketing Association and CRM Council and was honored with the DMA Benjamin Franklin Award for direct marketing excellence in 2001. Rob earned his MBA degree from DePaul University and his undergraduate degree from Northern Illinois University.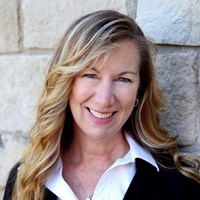 Suzanne has over 20 years of experience helping clients gather and analyze data and turn that data into business insights and actionable marketing strategies.
Suzanne built a strong data foundation early in her career through primary research and data analysis, working mainly with higher education and nonprofit organizations.  Her data driven foundation was further solidified as she advanced through Epsilon's Analytic Consulting Group, undertaking complex analytic projects for clients such as Amtrak, Disney and Volvo.
Suzanne has effectively lead large cross-functional teams to deliver complex data driven solutions for her clients and has consistently delivered business growth to her agencies.  She has provided strategic guidance for brands such as
Coca Cola, Morgan Stanley, Schwab, Proctor & Gamble and more.  With a balance of honesty and insight, Suzanne is proud to be described as a trusted advisor by both her clients and the members of her teams.
Suzanne has a BA in Political Science from Boston College and an MBA from Babson College.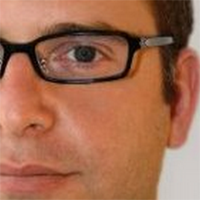 Jon is an award-winning Creative Strategist with nearly 20 years experience in the advertising industry. He has held posts at some of the most highly regarded agencies in the world, including Hill|Holiday and TBWA\Chiat\Day in New York, Leo Burnett/Arc in Chicago and Merkle in Denver. Client experience includes: AOL, AT&T, Charter Communications, DIRECTV, Ford, Lego, Mapquest, Nextel, Nike, Intrawest, Qwest, United Airlines/MileagePlus and Verizon Wireless. Expertise spanning online and offline media, including broadcast and print media, CRM, promotions, retail POP/POS and interactive channels.
He and his teams have created direct and loyalty campaigns for full-blown CRM programs for clients like Verizon Wireless, DIRECTV and United Airlines/MileagePlus. He's well versed in direct mail, email, social, mobile, display and SEM tactics, and can strategically segment populations and test creative to effectively drive conversions.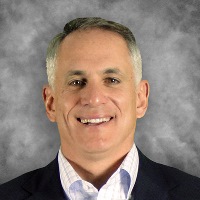 Pete leads client relationships across several key components including sports marketing, promotions, event management, shopper marketing, cause marketing and sponsor alliances. His client leadership combines business acumen with marketing creativity and has a unique ability to synthesize information, draw insights, provide ideas that solve the task at hand, and drive positive results.
Most recently he was a Vice President at the American Cancer Society leading its cause and sports marketing efforts. He was also President and CEO of PromoWorks driving the company's rapid growth by 60% in just 12 months.
As the Senior Managing Partner at Ryan Partnership, Pete was a key driver in growing the company's revenue more than 500% during his tenure, where he managed promotion, shopper marketing, event marketing, sports marketing, digital, and retail experience for key clients including; Bank One/Chase, Darden Restaurants, Purina, Nestlé, Pepsi, Taco Bell, the Columbus Crew, Max & Erma's Restaurants.
With more than 30 years of broad-based general management experience, he understands on a very deep level how each part of an operation functions.  He also knows that it is imperative for companies to continuously review the status quo, as technology and the pace of business today constantly create entirely new sources of opportunity and competition.
Dynamic, experienced and proven leader in general management, client services, sales, marketing and consulting roles. Highly accomplished individual contributor and team leader, driving above market results and delivering improved business performance. Executive experience with both high-growth and start-up firms. Digital and traditional marketing channel expertise across multiple categories including technology, financial services, retail, travel, hospitality, biotechnology, packaged goods and sporting goods. Scott also works with our strategic alliance partners across a number of areas including digital transformation, marketing analytics and optimizing clients digital ad-tech and mar-tech strategies and program implementation.
Specialties: data driven omni-channel communications, audience development and analytics. Delivered in SaaS model across platforms (DSP, DMP, analytics) and channels (email, display, mobile, search, social, and video).