Dedication
Trust
Chemistry
Effectiveness
We've brought together some of the
industry's finest talent to solve
today's complex business challenges
____________________________________
Strategic Alliances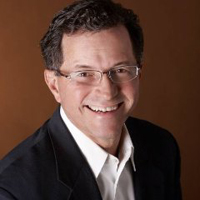 Paul works closely with our clients in a thought-leader role to develop customer management strategies that expand customers' value through multi-channel marketing initiatives. His career includes more than 25 years of experience in establishing and managing customer programs that help grow customer value and loyalty for companies across several industries including; telecommunications, retail, restaurant, pharmaceutical, and travel.
Paul is a recognized industry leader in driving customer loyalty and retention by changing customer behavior through integrated marketing programs that leverage behavioral and motivational insights across a variety of media channels and audience segments. Previously, Paul lead Loyalty Strategy at Epsilon, was the Managing Director of Customer Loyalty for Merkle and also Managing Director, of Direct and Loyalty Marketing at Publicis Hawkeye.  Earlier, Paul held senior management positions at Rapp, Brierley & Partners and MRM.  He is a recent recipient of both the DMA ECHO Award and the NCDM Multi-Channel Marketing Gold Award for customer programs he designed from insight, conception through implementation.
Paul graduated from Indiana University with a Quantitative Business Analysis degree and holds an M.B.A earned at the University of Texas at Arlington.  He was accredited with advanced certifications at both the Cox School of Business at SMU and Omnicom University.

Our Valuable Team Members